Our history
PCR became a possibility in 2004 with the appointment of a new Professor of Rehabilitation and Laura Fergusson Chair at AUT, Professor Kathryn McPherson. The Person-Centred Rehabilitation group was established as a research group within the Health and Rehabilitation Research Institute (HRRI) in 2005.
Under Professor McPherson's leadership, the PCR group quickly established a robust research portfolio which was distinct from other research ongoing in HRRI through the person-centred philosophy which underpinned our research focus and approach.
2007
The team's early success was acknowledged in a AUT Vice Chancellor's emerging team research excellence award, and soon after PCR gained centre status, officially becoming the Centre for Person Centred Research. PCR's increasing visibility in the rehabilitation sector in New Zealand and internationally attracted some key appointments to AUT, including Professor Richard Siegert, Professor Paula Kersten and Associate Professor Duncan Babbage, helping to position AUT as a leader in rehabilitation research and practice. In 2012, PCR's sustained growth and success was acknowledged with an AUT Vice Chancellor's established team research excellence award.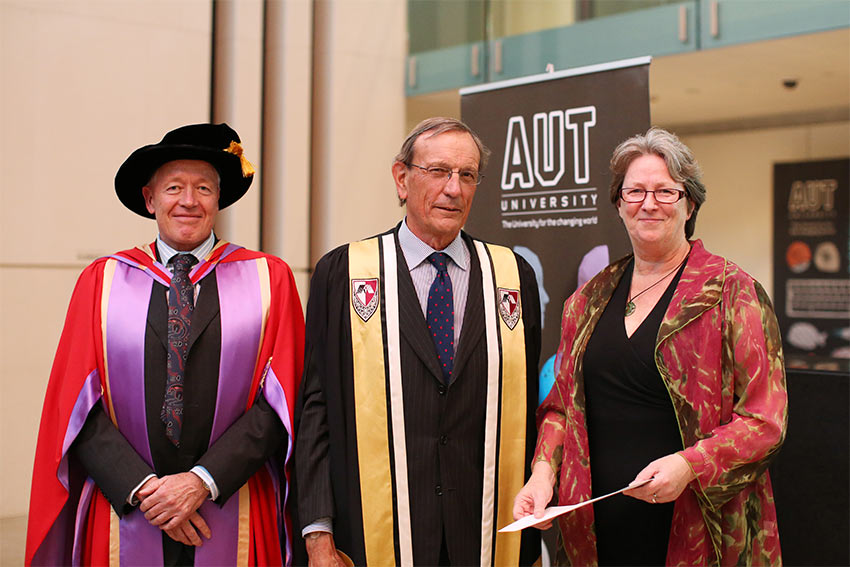 2014
Professor McPherson stepped down as Director of PCR and moved on from AUT to take up a position as CEO of the Health Research Council of NZ, after which Professor Paula Kersten and Associate Professor Nicola Kayes became co-directors.
Since 2015
In early 2015 we celebrated 10 years of PCR with an event reflecting on our achievements to that point. It was a milestone event that marked the end of an era for PCR – as we said goodbye to Professor McPherson and looked towards a new generation of PCR.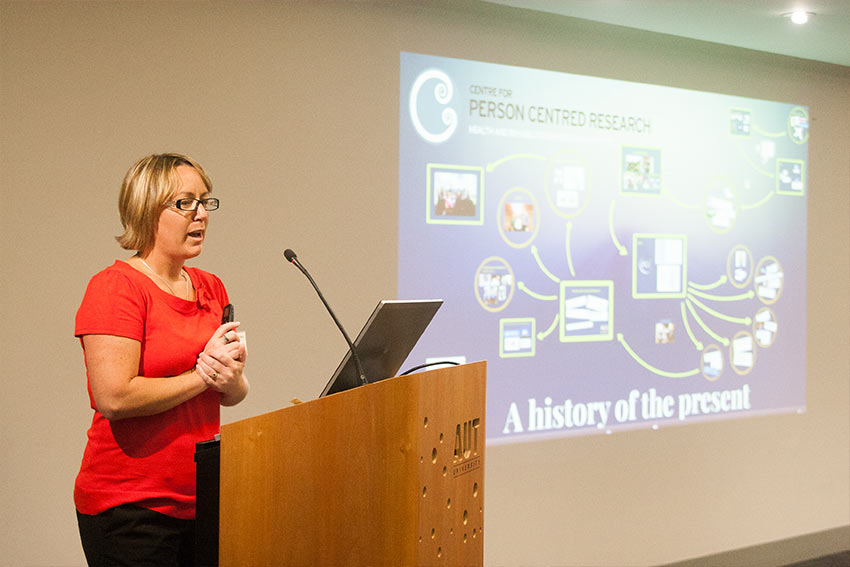 In late 2015, Professor Paula Kersten left AUT to take up a position as Head of the School of Health Sciences at the University of Brighton in England. It was at that point that the current PCR leadership group was formed with Associate Professor Nicola Kayes (Director), Dr Joanna Fadyl (Deputy Director) and Greta Smith (Programme Manager).
At that time, we commenced a collaborative process as a team to revision PCR and develop our centre purpose and values to better reflect our current team and portfolio of work. This involved:
engaging in a storytelling workshop to elicit narratives from team members regarding things we valued most about PCR, and aspects we believed characterised who we are, the way we work, and our unique contribution to the rehabilitation field;
looking across the narratives to identify key themes; and
drawing on those themes to frame our shared purpose and values.
These purposes and values have been formative to our ongoing direction – laying the foundations for what we pursue as core business and who we are and how we work as a team.
In 2019, PCR were again successful in securing the Vice Chancellor's Team Research Excellence award in recognition of our continued growth and contribution to both the AUT research environment, and the broader rehabilitation sector.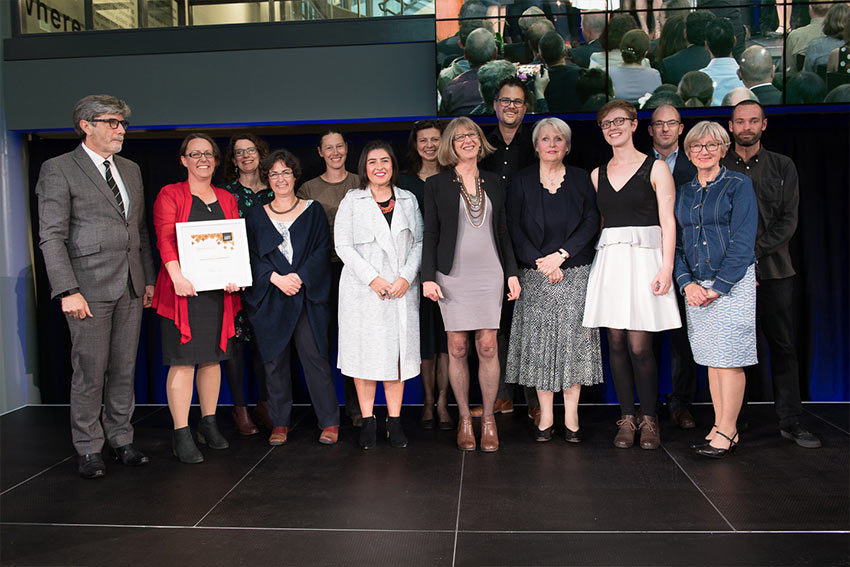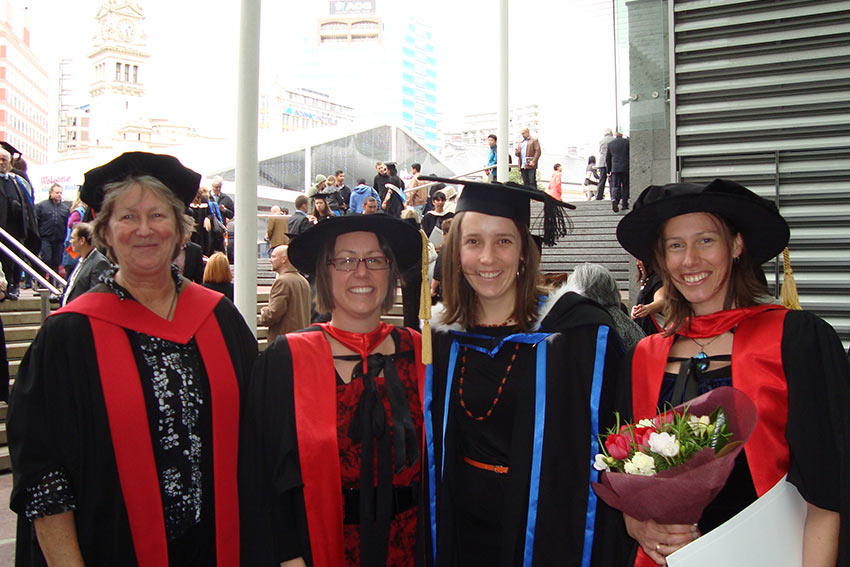 Our story, values and areas of expertise
We draw on a values-based framework in our transdisciplinary work.
Our research themes and clusters
We undertake a diversity of research to achieve our aims and purpose.